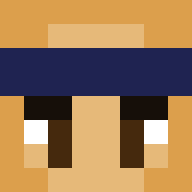 Founder
Staff member
Founder
Supporter

BlackSpigot.com submitted a new resource:
GriefDefender
- Allows players to create claims to defend themselves from all types of grief.
Compatible versions of Minecraft

1.8.8, 1.12.2, 1.13.2, 1.14.2, 1.14.3, 1.14.4

The same downloaded JAR can be used for ALL versions listed above!

**IMPORTANT

**: GriefDefender has a hard dependency on

LuckPerms

since it relies heavily on permission contexts which only LP supports. If you are using another permissions plugin such as GroupManager, PEX,...
Read more about this resource...