SkyBlock setup
, this setup of SkyBlock is completely new in AnsestralSetups but it is certainly the best SkyBlock. If you have any questions/suggestions, don't hesitate to PM me.
▪ TEST SERVER
| 4 slots maximum. [From United States]
Spoiler: Address/IP
Here I leave more of my
products
:
● Spawn
five islands with grat decoration and a very cool way to travel between them.
Spoiler: Spawn
● Islands
seven island types for VIP and normal members
Spoiler: Islands
● VIP Zone
a private disco to VIP members and more features coming soon...
Spoiler: VIP Zone
● PvP Zone
a place where your players can fight and assist in crazy envoy events with custom mobs guarding the zone.
Spoiler: PvP Zone
● Crates
five animated crates with amazing rewards (Starter, Daily, Vote, Rare, Legendary)
Spoiler: Crates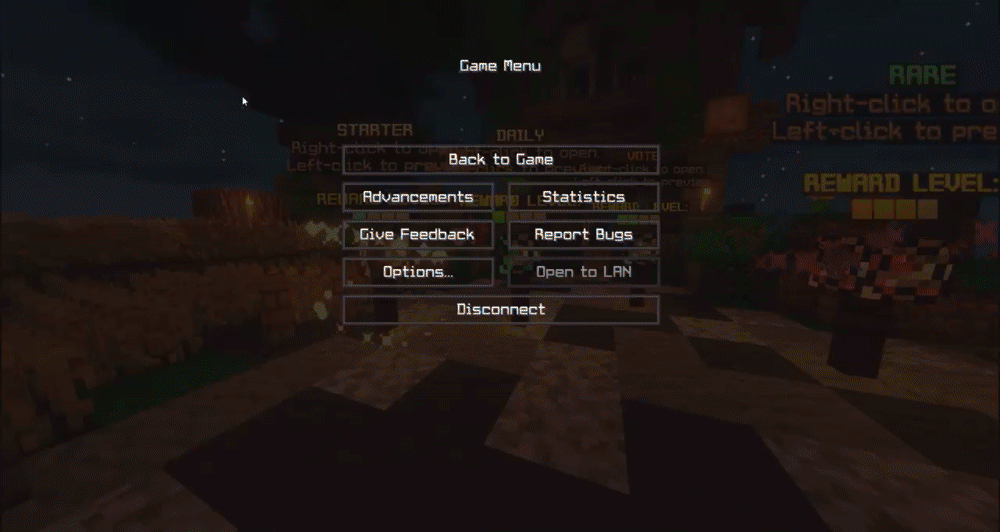 ● Enchanter
get Basic, Rare, Legendary, Divine and immortal enchantments books and the possibility to BackScroll, WhiteScroll, SoulBound, RandomizeScroll, and the thinker.
Spoiler: Enchanter
● Kit preview
four places like that where your players can see all the VIP perks and preview the VIP kits.
Spoiler: Kit preview
Spoiler: General gifs